Instructor of the Month
---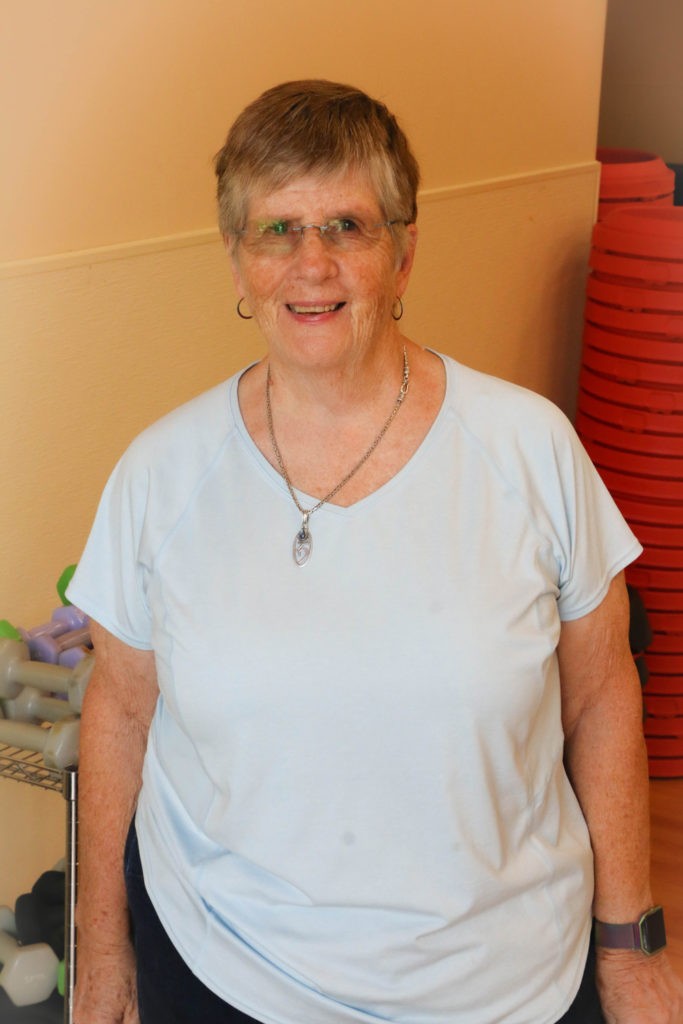 MAY 2022
Deb Duncombe
In 2003 Deb was helping dear friends open a fitness center for seniors and physically challenged individuals. There was an evident need for Yoga at the club, but she had never taken a yoga class in my life. Her friend was adamant that I would enjoy it and should teach it. It was then that Deb decided to take a ViniYoga training program. The philosophy of ViniYoga is anyone can practice. Surprise – she loved it – from the very first class. Deb taught yoga there for 3 years and became a "sub" yoga teacher at Waverley Oaks Athletic Club.
Yoga is a union, combining the inside and outside, being mindful and in the present. The most meaningful lesson for Deb in her ViniYoga journey has been learning to be in the present and not expending a lot of mental energy ruing the past or worrying about the future. She believes it is important we make our lives with what we have, not what we do not have. Practicing yoga is key to keeping that balance in focus.
Anyone can practice yoga – tall, short, overweight, underweight, young, old – and Deb's classes are about doing what you can. If your fingers do not reach the floor in a forward bend, that's ok – you can still reap the benefits of a forward bend to your own ability. Moving through the postures is only one element of the yoga experience. Deb is there there as your yoga guide, the hour is your own personal yoga experience. She offers posture adjustments and alternatives to meet differing ability levels. Deb aims to have the participants in her classes leave feeling more relaxed, centered and in the present moment.
---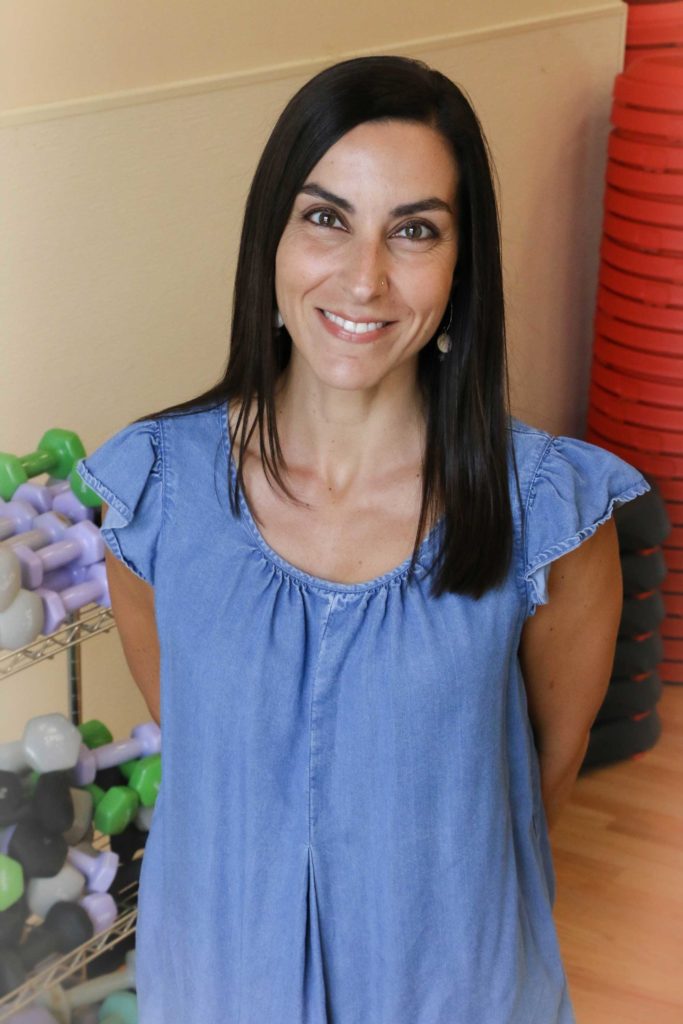 APRIL 2022
Dimitra Moretto
Dimitra joined her first gym (parental signature was required!) at the age of 15 and got into weightlifting on a daily basis after school. She had no license and had to find rides to the gym in Cambridge, but she never wanted to miss a workout. Dimitra started teaching Group Fitness at a small club in Watertown 12 years ago. Her first certification was in Cardio Kickboxing and Cardio Sculpt – and she never would have pursued fitness as a part or full-time career had she not been asked to do so back then! It wasn't something Dimitra volunteered for, but she was so happy that someone noticed her skills.
Teaching is important to Dimitra because fitness and a healthy lifestyle are such a huge part of her life, and she loves to share that with others on a near daily basis. For Dimitra, it works well when you believe in something and have passion for it. Others notice and want a part of it too. Her job is to spread health and build strength in others. For her, it's a privilege. There are so many significant memories over the past 12 years that have made Dimitra love her job: members overcoming illnesses, moms whipping their bodies back into incredible shape before her eyes, countless tryouts where she thought that she didn't know what she was doing only to be hired on the spot (confidence boosters!), and classes that she had to give up and misses dearly, but won't ever forgot, obviously.
What Dimitra loves most about her classes are the people. There have been SO many instances where driving to a certain location or continuing to teach at a certain club just no longer makes sense for her or her schedule, but she continues to teach there simply BECAUSE of the members that she sees every week. They are so appreciative, and it makes it worth it for her.
Join Dimitra in MX4 + Core and share her passion for Fitness.
---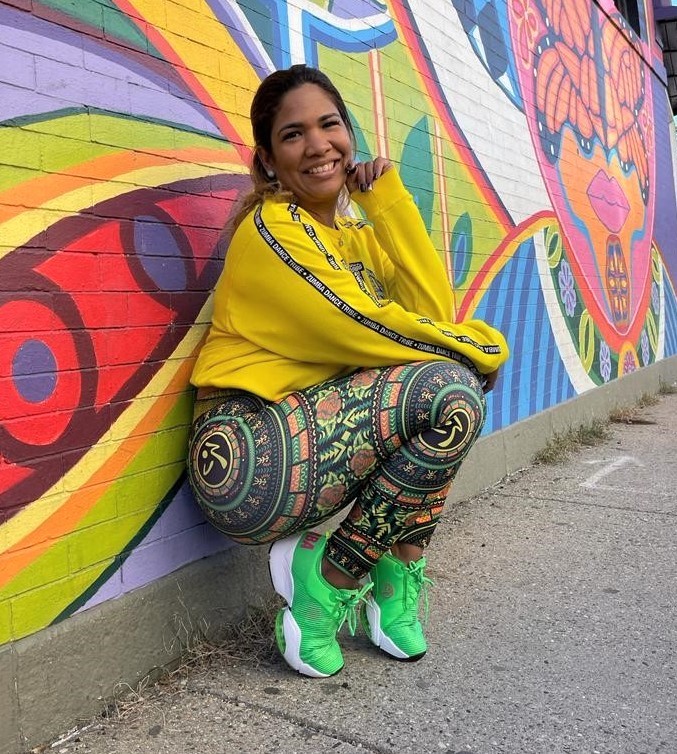 MARCH 2022
Vielka Fuentes
Vielka is originally from Dominican Republic. She started at Waverley Oaks as a substitute Zumba Instructor in 2017, and shortly thereafter took on a regular class. She is an upbeat and positive person, and her class reflects her personality. What members enjoy most about her style of teaching is her selection of Latin music, and the contagious moves and energy in every class. She puts in a lot of time and effort preparing for each class with a new playlist and choreography, and every Sunday she hosts a real Zumba party that boosts our members' energy for the rest of the week. Vielka also teaches TABATA every Friday, where you can challenge yourself, get in great shape and feel awesome. Vielka loves interacting with members and the beautiful connection that fulfills her soul and spirit while she does what she loves most – Teaching.
---
FEBRUARY 2022
Nicole Derosiers
Nicole has been a dancer since she could walk! She found Zumba in 2011 and has not looked back. She's elated to celebrate her ten year Zumba Instructor anniversary this February! Thanks to Zumba, Nicole has found a true passion for exercise and wellness. It ignited her confidence and desire to help others. Now she is licensed to teach a variety of formats, including barre, spin, and Strong Nation. While fitness is her passion and side hustle, Nicole works full time as a content manager in the healthcare industry. When she isn't teaching or working, she is probably working out, hanging out with her cat, Jada Pinkett, and her fiancé, or catching up on reality TV!
Her fitness motto? "There are two rules to be successful in my class: Sweat and Smile!"
---
JANUARY 2022
Pia Lalli
Pia has been a solid member of our team for almost a decade, and it is her professionalism and positive spirit that truly make her stand out.
Pia has been in the fitness industry for over 20 years and she won't stop until she's in a retirement home and by then, she will probably still be teaching chair aerobics or line dancing. Some of her career highlights are being an IDEA presenter at the National Fitness Conference in Las Vegas, choreographing a flash mob in Florida, and being in a few videos with Denise Austin and Tamilee Webb. Her fitness career has given her the opportunity to be a sports model for Reebok, Cybex, and Rockport. She even danced for Mikhail Gorbachov with her dance company, The Hip Hop Fun Shop, for a special leadership conference.
Pia started working at Waverley Oaks in 2012 and she has never felt more excited to go to work than she does now. It really is a community here and the members are a second family to Pia.
---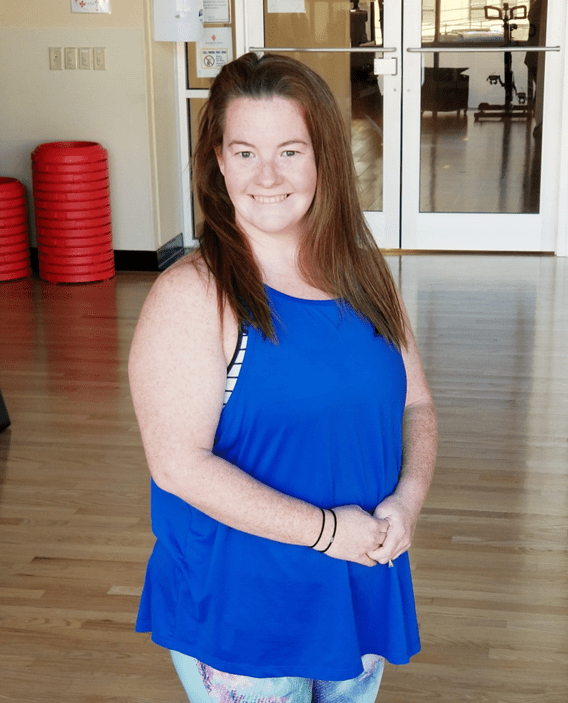 DECEMBER 2021
Carly Cormier
Carly has always been a water baby at heart and still is to this day! She learned how to swim at a young age and was a competitive swimmer while attending Bridgewater State University. With both undergraduate and graduate degrees in Communication, it wasn't until she started working that she discovered how much she loved teaching. As the Aquatics Director at another facility, she had initially not considered teaching water fitness, but it has truly been a transformative experience for her. With 2 boys 16 months apart, she decided to get certified through AEA (Aquatics Exercise Association), figuring this would be a great way to continue working part-time. Carly takes great pleasure in learning and improving her aquatic fitness instructor skills and she enjoys teaching a high-energy class with the goal of helping participants leave feeling good!
---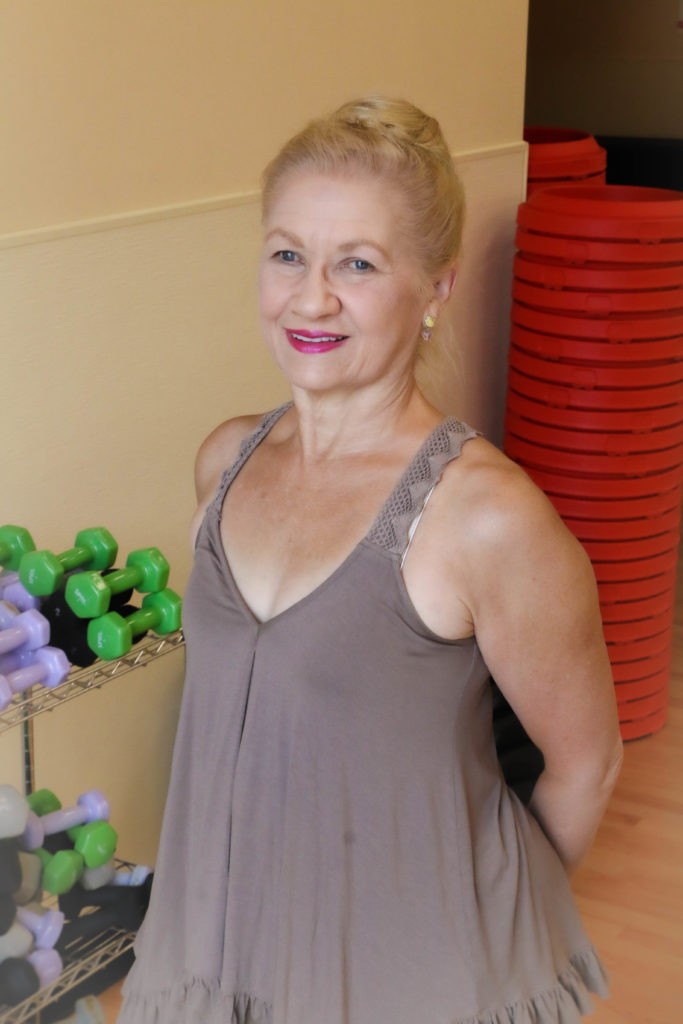 NOVEMBER 2021
Kim Clements
Kim has worked in the fitness industry for over 30 years as Instructor, Program Director and Studio Owner. During this time, Kim's focus has gravitated more and more towards focusing on woman's fitness for women of all ages! Her classes emphasize strength, balance and alignment borrowed from her training in Stott Pilates, ViniYoga, Stretch, Strength Training, and Classical Ballet. Kim believes exercise, in any form, is a way of life, and should be approached in the safest and least-stressful way possible. Humor and fun are a big part of Kim's Zumba classes, likewise, focus and control play a big part in her Barre Basics and Body Conditioning classes. Kim received her classical training at Boston Ballet, and in her spare time, competes around the country as a Ballroom and Latin dancer.
---
OCTOBER 2021
Emily Evans
Congrats to Emily! An amazing Instructor who continued to teach for Waverley and its members throughout the entire pandemic, no matter if it was via zoom or in-person. Emily received her B.A. in Dance and Human Development, summa cum laude, from Connecticut College. She has been practicing yoga for 15+ years and teaching for 6. Emily completed her 200-hour teacher certification in April 2016; she will complete her 500-hour teacher certification in January 2022. Emily's yoga classes focus on alignment, strength, and the joy of movement.
---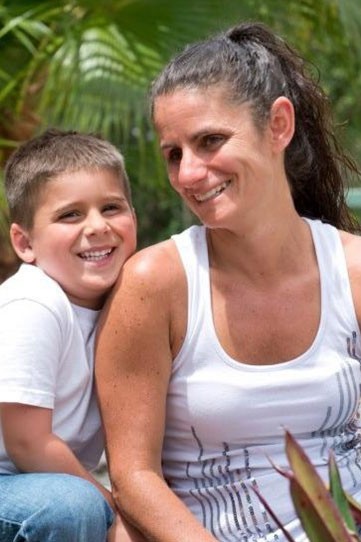 SEPTEMBER 2021
Cara Ward
If you have ever been to one of my classes, you know I love my hats and I wear many of them. I'm the friend that pulls over when I see you in the parking lot to see how your day is going. I'm the mom that races to my son's elementary school because he forgot that Wednesday is violin lesson day. I'm the spouse that picks up my husband's favorite pot stickers from Trader Joes and I'm also your fitness coach. You know how fitness peaks and flows in your life? Yeah, same over here! It's always been in my life but it's taken so many turns, ups and downs and I love the journey it has taken me on. After my son was born 9 years ago, I was looking to get back in shape. I had a laptop so I ordered some workout dvds. I jumped around to the routine in my living room. I had no idea at the time but I was planning my future. Strength takes time and that's exactly what I gave myself- the gift of patience. Working out is a mindset. Hard work will pay off. You will become stronger. You will learn the importance and beauty of rest. And, committing to fitness is understanding when to push and pull back. I know this because I walk this talk everyday. What was jumping around in my living room is now training for road and obstacle races, managing/teaching a Kids program at my son's school and cheering on my friends and family as they find their fitness paths. I hope you'll join me, all you need to do is show up and then we will figure out the rest. Promise!
---
AUGUST 2021
Dawn Wessman
"What would you do if you weren't afraid?" This a motto Dawn Wessman has embraced over the last 16 years of leading group exercise. "I love people and learning new things. Incrementally improving at each fitness discipline has shown me anything is possible, at any age, especially when you're surrounded by great people who are trying their best." She began by leading yoga and Pilates classes in Salt Lake City, becoming a master trainer, then adding cycling, weightlifting, barre, boot camp, personal training, Zumba and five children into the mix.
Fun Facts:
-Working out makes me a kinder mother.
-I taught college level Russian, religion and am a professional photographer.
-My dear husband and I are both 5-foot. We have five children and have lived happily in Boston for years.
---
July 2021
Joanie Kelly
From athlete to coach, student to teacher, crossing the finish line of a marathon, to doing a headstand in yoga… I've always fed off the energy of "Do what you love…Love what you do". Getting to share in people's fitness journeys is an absolute privilege. I love seeing the hesitant look of "What am I doing in a 6am spin class?" To then coming twice a week, or having a first time yoga student say "I'm not flexible" to finding their breath and moving their bodies into poses they never thought possible. Mornings begin with my daily intention of "GRATITUDE, MOVEMENT & LAUGHTER" and being able to share that in a community makes the day that much better.
---
March 2021
Sinceree Clark-Diego
"Sweat, Smile, Repeat" is not only Sinceree's tagline but it is her persona. Born and raised in Boston, Sinceree has always aimed to do more, push further, and work harder, all while maintaining a smile. Her career started in Computer Science and working as an Insurance Underwriter until she stumbled unto her passion for fitness. She has been working in the fitness industry for over 10 years both as a group exercise instructor as well as a personal trainer. She holds an Associates Degree in Exercise Science from Quincy College, (NCSF) Certified Personal Trainer, (AFAA) Group Fitness Certification and (AEA) Aqua Fitness professional.
In her free time Sinceree enjoys doing all things life has to offer with family and friends from sky diving to reading a book on the beach. Each year she aims to travel to a new place and explore local culture. Music moves her soul and you can find Sinceree moving to the sounds of life's eclectic beat. Quite simply, Sinceree looks at each day as a chance to live life to the fullest. Sinceree's energy will inspire and motivate you through any format style she is teaching. A class with her will always have "sweat, smile, repeat!"