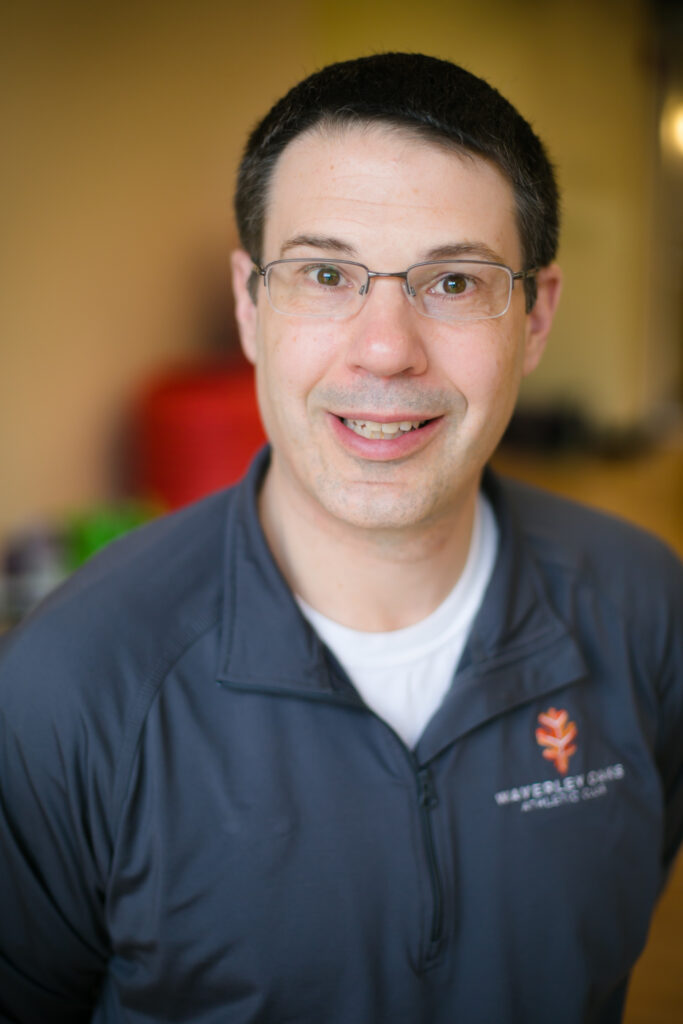 Adam Healy – General MANAGER
Adam is a sixteen year veteran of the fitness industry and has been involved in all aspects of health club management. From his early days of running youth programs to his time as a co-owner of a local club, Adam has been able to learn all aspects of how to create a full service facility that members can be proud to call their own. Prior to joining Waverley Oaks Athletic Club, Adam was the Member Services Director at the Mount Auburn Club and also served on the Board of Directors of the New England Health, Racquet & Sports Club Association for the last four years.
Building our sense of community here at Waverley Oaks is the top priority! Consistent communications will be used to make sure that everyone who uses our Club has the information they need. Adam will meet regularly with members and staff to gather all of the great ideas on how the Club can continue to improve day after day. When your experience at the Club exceeds expectations you will tell friends and family and our Waverley Oaks community will continue to grow! To reach Adam e-mail adamhealy@waverleyoaks.com.