MOVEMENT ESSENTIALS
Exercise is optional, Movement is essential. Our Movement Essentials (ME) classes are designed for Seniors and Members who are just returning to exercise. Get started on your fitness journey in a fun, supportive and safe environment.
---
LEVEL ONE:
Essentials Conditioning
Thursday, 10:30AM with Dennis
This 55-minute class offers a foundation for mobility and stability. Through slow paced and repetitive exercises, minimal cardio, stretching and occasional light weights, participants will be introduced to exercise and its benefits. Upon completion of Level One: Essentials Conditioning, members are encouraged to build on their newly mastered skills in our Level Two series.
BODY CONDITIONING
Monday, Wednesday & Friday at 11AM
BARRE & STRETCH
Tuesday at 11AM
GENTLE YOGA
Thursday at 11AM & Wednesday at 6:30PM
ZUMBA GOLD
Friday at 11AM (with Body Conditioning)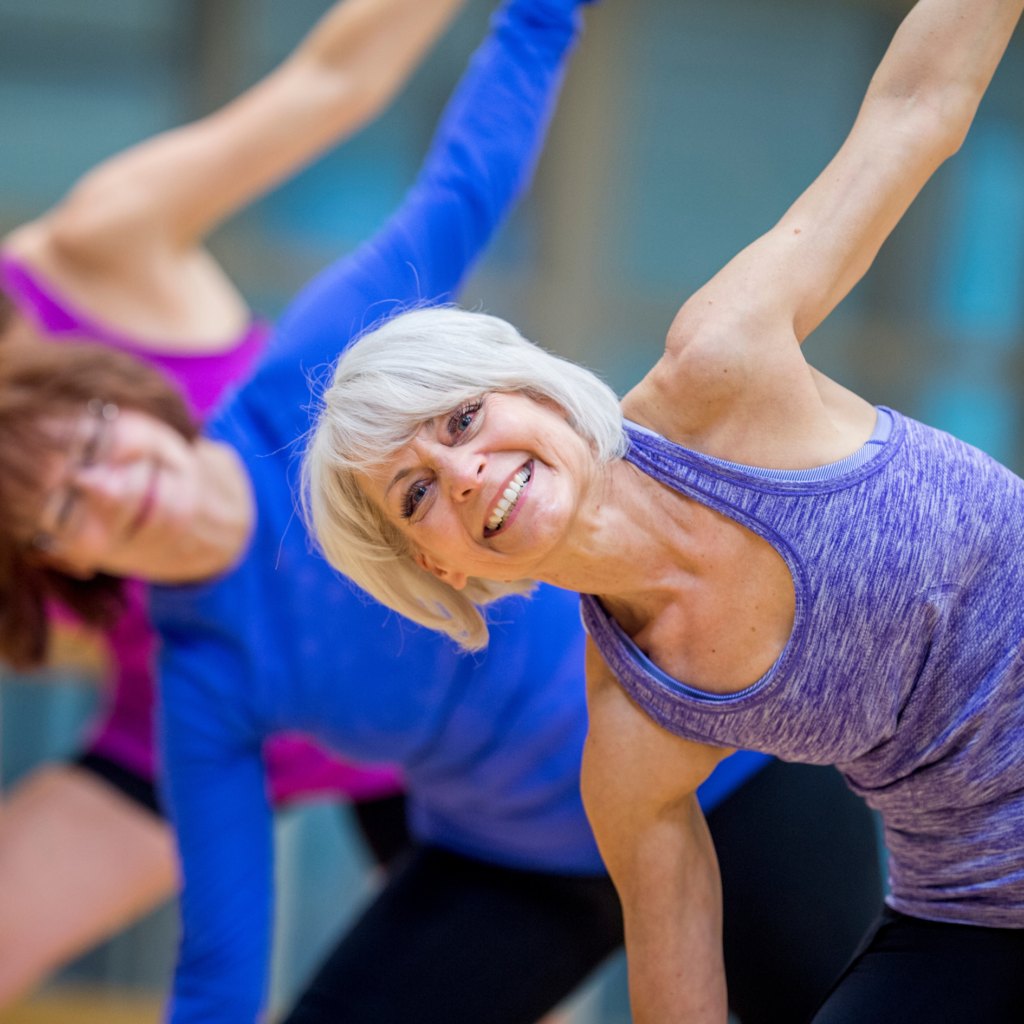 ---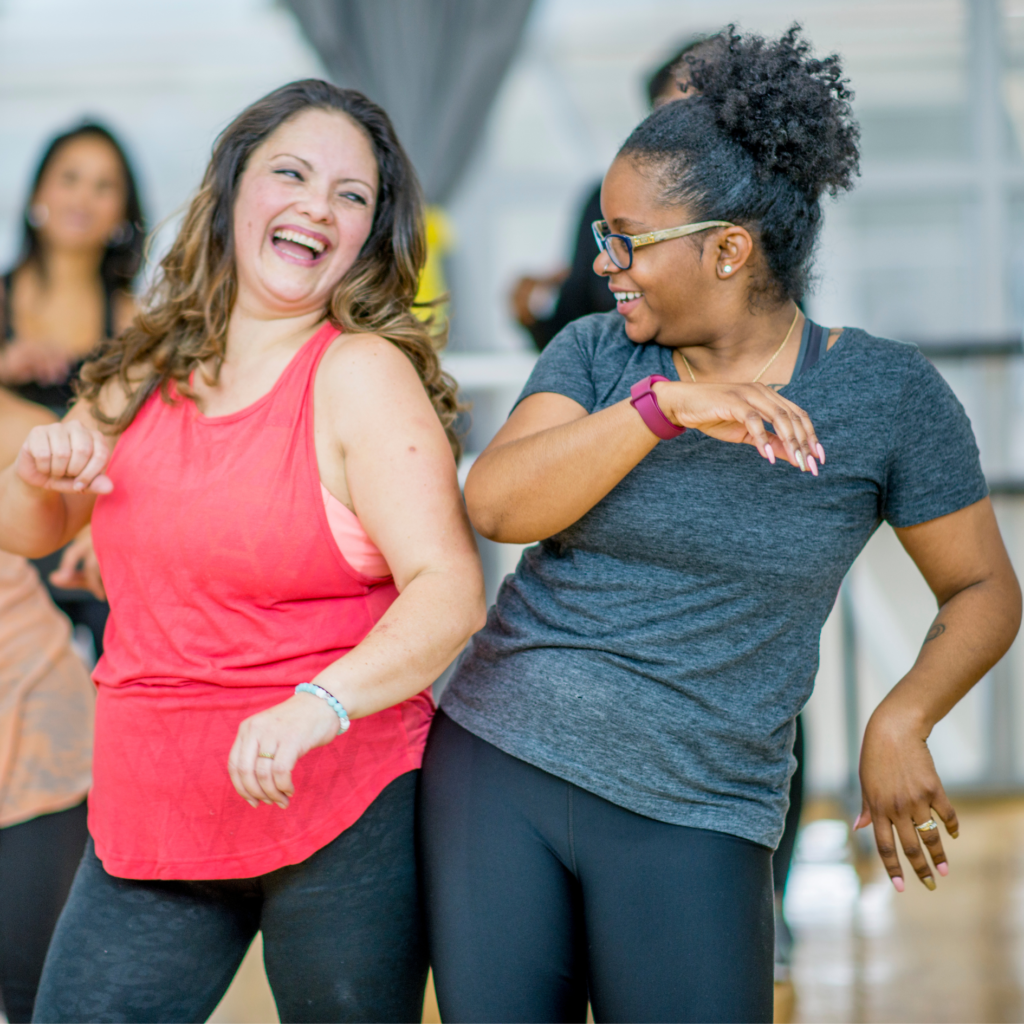 ZUMBA GOLD
Designed to meet the anatomical, physiological and psychological needs of seniors and new exercisers, this lower-intensity version of the typical Zumba class This class is offered in conjunction with Body Conditioning.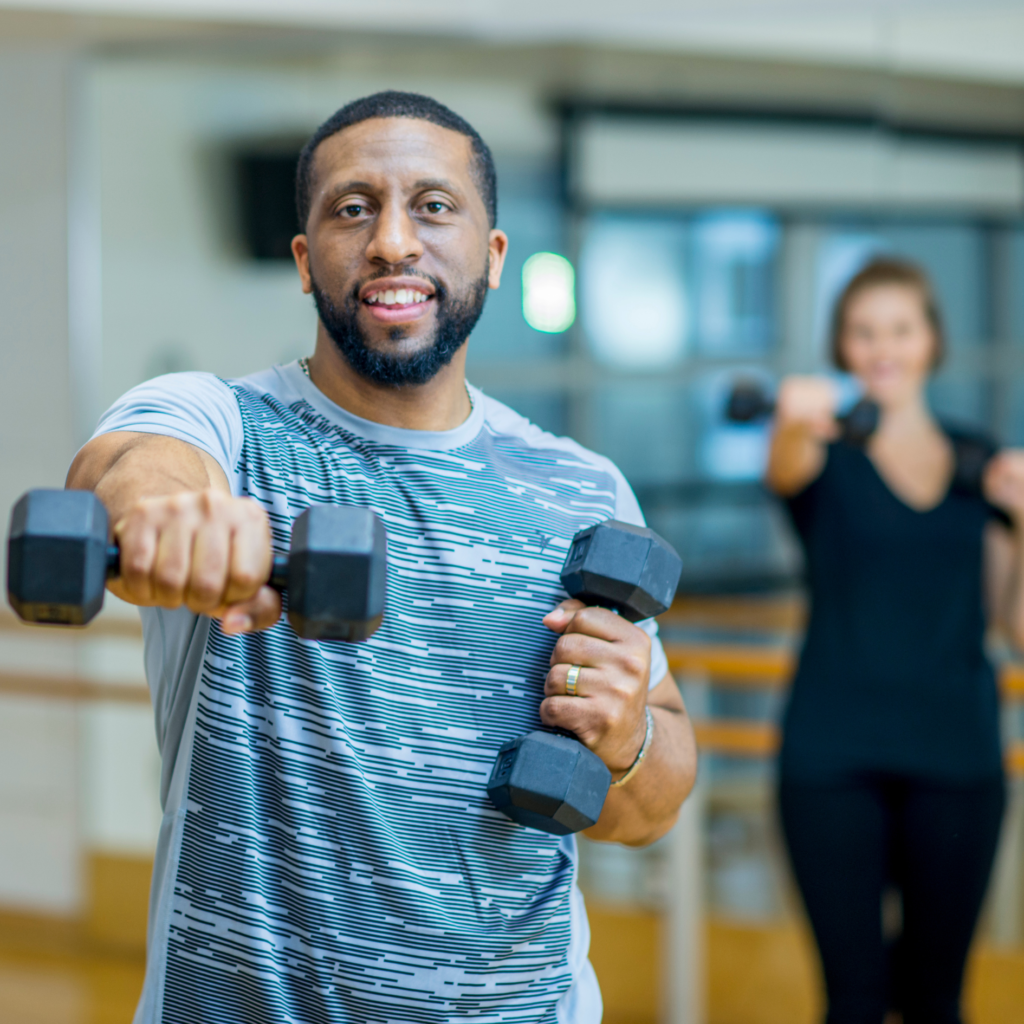 BODY CONDITIONING
A full-body toning workout combining weightlifting with balance and core strengthening techniques to help develop strength and full body balance.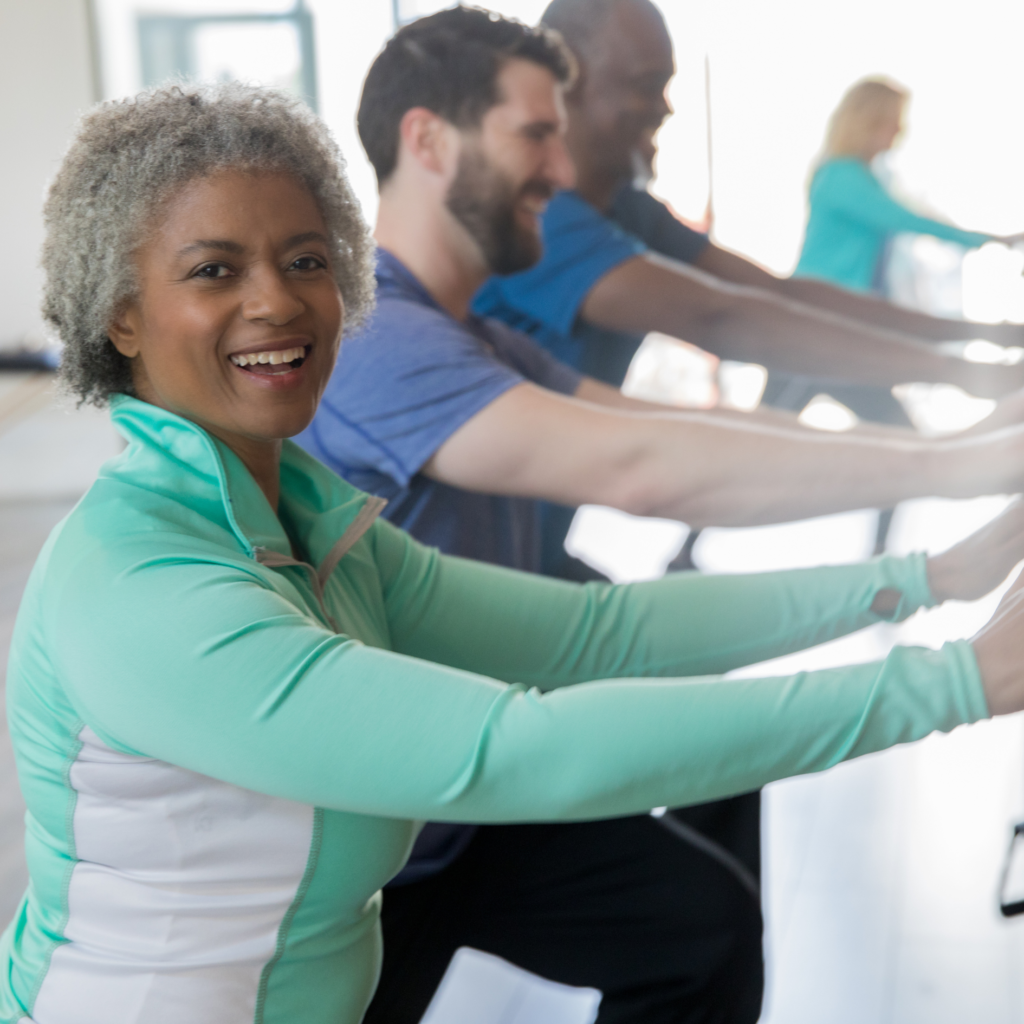 BARRE & STRETCH
This full-body workout incorporates Pilates, ballet, and stretching to create long, lean and toned muscles. Balance and mobility are a strong focus in this class and consists of low-impact movements with high repetitions.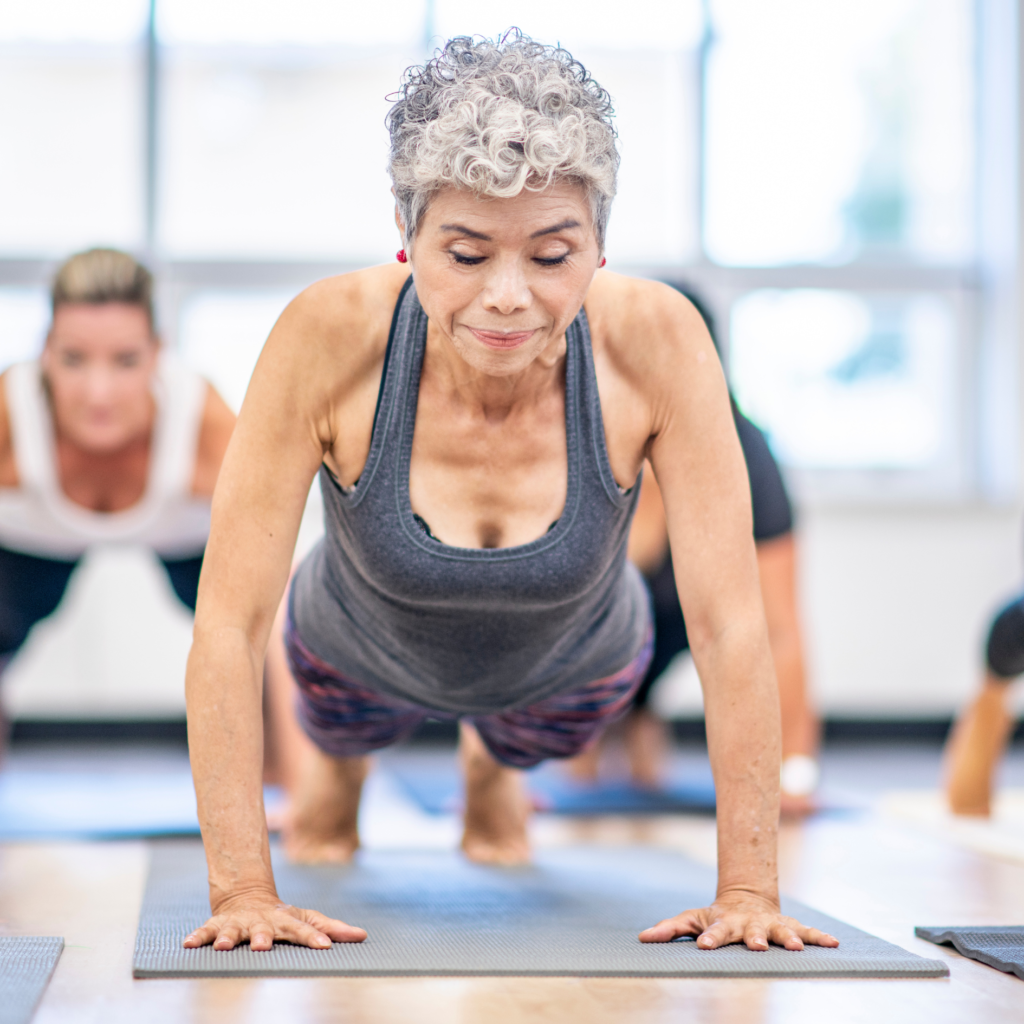 GENTLE YOGA
This gentle and slower paced practice offers a soothing approach to classical hatha yoga. Through gentle warm-up, stretching, and restorative work, you will move mindfully and easefully into poses.