Group Fitness Instructors
AMBER CARR
Amber fell in love with yoga in 2006 while studying abroad in Costa Rica and she has been practicing ever since. Besides the fact she was in a foreign country and her Spanish was quite poor, she found that first class both physically and mentally challenging.
Finding the stability and strength to embrace stillness while surrounded by movement is always a humbling challenge for Amber. She enjoys intertwining playfulness with mindfulness throughout practice to allow students to reflect on their flow with a new perspective. Amber is also an avid adventurer and traveler and is always exploring ways to intertwine yoga with outdoor activities, especially rock climbing and paddle boarding.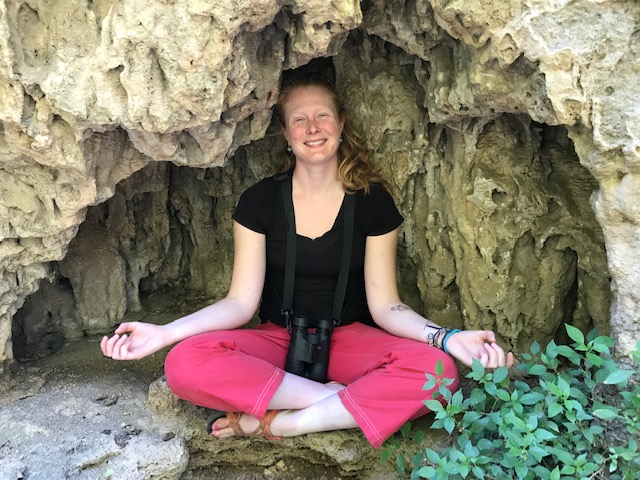 ---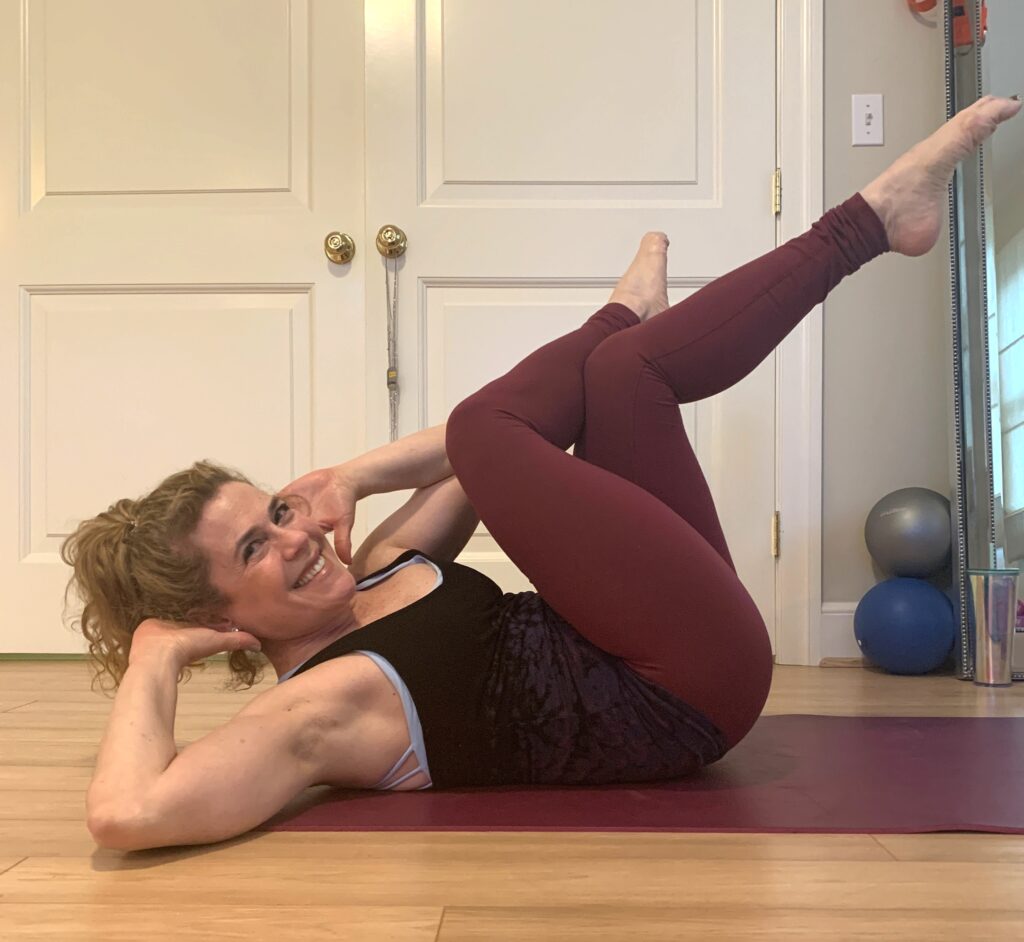 AMI Stix
Ami's love of dance and movement is an integral part of every class she teaches. As a lifelong dancer, she knows the joy, passion, and freedom that comes from moving the body in a way that makes her students feel successful and empowered. Her Zumba classes are an energetic celebration of world rhythms that are accessible and challenging for all fitness levels from beginner to the more advanced student. Ami's Barre classes are structured to build strength and flexibility, emphasizing quality of movement and proper alignment. Her extensive knowledge of fitness, structural alignment, and how to build strength in a safe and supported way elevates every class she teaches. Connecting with her students and helping them find success, wherever they are on their fitness journey, is what makes her most happy.
---
Angela O'Reilly
Despite yoga being physical movement, Angela believes that yoga is more of a mental practice. Your thoughts be-come your reality. Yoga is challenging yourself to become aware of your thoughts/feelings, releasing judgement of yourself & others, becoming in sync with your breath and decompressing. Often, we get so caught up in our daily lives and in our head, we forget to be present and enjoy each moment. As a mom this is something she is personally working daily on. After experiencing the benefits of forming a practice her newfound love for yoga lead her to enroll in Power Yoga Teacher Training Yoga in 2015 and later complete her Pre/Postnatal Yoga Certification. Often a person with tight or sore muscles, Angela is a strong believer that Yoga is not just for the flexible, it is for everyone of all abilities. Angela encourages you to listen to your body and honor that asana practice looks differently in every-body. Through her desire to help others she is dedicated to motivate, inspire, and challenge you to work to your capacity.
When Angela is not on her mat, she enjoys coaching MX4, working on her own fitness, reading a good book & getting outdoors with her husband and two children.
---
Cara Ward
If you have ever been to one of Cara's classes, you know that she wears many hats. She is the friend that pulls over when she sees you in the parking lot to see how your day is going. She is the mom that races to her son's school because he forgot that Wednesday is violin lesson day. She is the spouse that picks up her husband's favorite pot stickers from Trader Joes. Cara is also your fitness coach!
After Cara's son was born, she was looking to get back in shape. She had a laptop and ordered some workout DVDs. She jumped around to the routine in her living room and had no idea (at the time) she was planning her future. Strength takes time and that's exactly what I Cara gave herself: the gift of patience. Working out is a mindset and hard work will pay off. You will become stronger and you will learn the importance of beauty of rest. Committing to fitness is understanding when to push and pull back. Cara knows this because she walks this talk every day. What was jumping around in my living room is now training for road and obstacle races, managing/teaching a Kids program at her son's school and cheering on her friends and family as they find their fitness paths. Join Cara in a upcoming class – all you need to do is show up and together you will figure out the rest from there.
---
Dawn Wessman
"What would you do if you weren't afraid?"
This a motto Dawn Wessman has embraced over the last 16 years of leading group exercise. "I love people and I learning new things. Incrementally improving at each fitness discipline has shown me anything is possible, at any age, especially when you're surrounded by great people who are trying their best." She began by leading yoga and Pilates classes in Salt Lake City, becoming a master trainer, then adding cycling, weightlifting, barre, boot camp, personal training, Zumba and five children into the mix.
Fun Facts:
-Working out makes me a kinder mother.
-I taught college level Russian, religion and am a professional photographer.
---
DEB DUNCOMBE
In 2003 Deb was helping dear friends open a fitness center for seniors and physically challenged individuals. There was an evident need for Yoga at the club, but she had never taken a yoga class in my life. Her friend was adamant that I would enjoy it and should teach it. It was then that Deb decided to take a ViniYoga training program. The philosophy of ViniYoga is anyone can practice. Surprise – she loved it – from the very first class. Deb taught yoga there for 3 years and became a "sub" yoga teacher at Waverley Oaks Athletic Club.
Yoga is a union, combining the inside and outside, being mindful and in the present. The most meaningful lesson for Deb in her ViniYoga journey has been learning to be in the present and not expending a lot of mental energy ruing the past or worrying about the future. She believes it is important we make our lives with what we have, not what we do not have. Practicing yoga is key to keeping that balance in focus.
Anyone can practice yoga – tall, short, overweight, underweight, young, old – and Deb's classes are about doing what you can. If your fingers do not reach the floor in a forward bend, that's ok – you can still reap the benefits of a forward bend to your own ability. Moving through the postures is only one element of the yoga experience. Deb is there there as your yoga guide, the hour is your own personal yoga experience. She offers posture adjustments and alternatives to meet differing ability levels. Deb aims to have the participants in her classes leave feeling more relaxed, centered and in the present moment.
---
Dory Berman
Once upon a time there was a curly haired girl named Dory who had a two-pack-a-day cigarette habit. A smoker for 13 years at age 23, she realized her lifestyle HAD to change. A friend dared her to join a health club, which was a big deal since she had always ridiculed health clubs, viewing exercising indoors as a complete waste of time. A few months into her membership, Dory reluctantly joined an aerobics class. After a lot of struggling, as most do, with the moves, directional changes, and generally keeping up, she eventually got the hang of it. More importantly, Dory saw an incredible change in her body, her attitude, and her energy. Six months later Dory became a certified aerobics instructor.
Dory has been teaching group exercise for nearly 29 years. She loves all forms of group exercise, but is most passionate about water aerobics. Join Dory for a spirited, joyful water workout at Waverley Oaks. Or attend BodyPump with Dory as she leads you through one of her favorite Les Mills programs with energy and enthusiasm. Come find out why Dory loves what she does so much!
---
Dimitra Moretto
Dimitra joined her first gym (parental signature was required!) at the age of 15 and got into weightlifting on a daily basis after school. She had no license and had to find rides to the gym in Cambridge, but she never wanted to miss a workout.
Dimitra started teaching Group Fitness at a small club in Watertown 12 years ago. Her first certification was in Cardio Kickboxing and Cardio Sculpt – and she never would have pursued fitness as a part or full-time career had she not been asked to do so back then! It wasn't something Dimitra volunteered for, but she was so happy that someone noticed her skills.
Teaching is important to Dimitra because fitness and a healthy lifestyle are such a huge part of her life, and she loves to share that with others on a near daily basis. For Dimitra, it works well when you believe in something and have passion for it. Others notice and want a part of it too. Her job is to spread health and build strength in others. For her, it's a privilege.
There are so many significant memories over the past 12 years that have made Dimitra love her job: members overcoming illnesses, moms whipping their bodies back into incredible shape before her eyes, countless tryouts where she thought that she didn't know what she was doing only to be hired on the spot (confidence boosters!), and classes that she had to give up and misses dearly, but won't ever forgot, obviously.
What Dimitra loves most about her classes are the people. There have been SO many instances where driving to a certain location or continuing to teach at a certain club just no longer makes sense for her or her schedule, but she continues to teach there simply BECAUSE of the members that she sees every week. They are so appreciative, and it makes it worth it for her.
---
Emily Evans
Emily grew up as a ballerina and received her B.A. in Dance and Human Development, summa cum laude, from Connecticut College. She has been practicing yoga for more than 10 years and completed her 200-hour power yoga certification in early 2016.
Emily danced professionally in Boston for several years. Her yoga classes intend to empower practitioners to feel grounded and joyful. When Emily is not in the studio, she can be found writing, hiking, reading, making art, and eating sushi.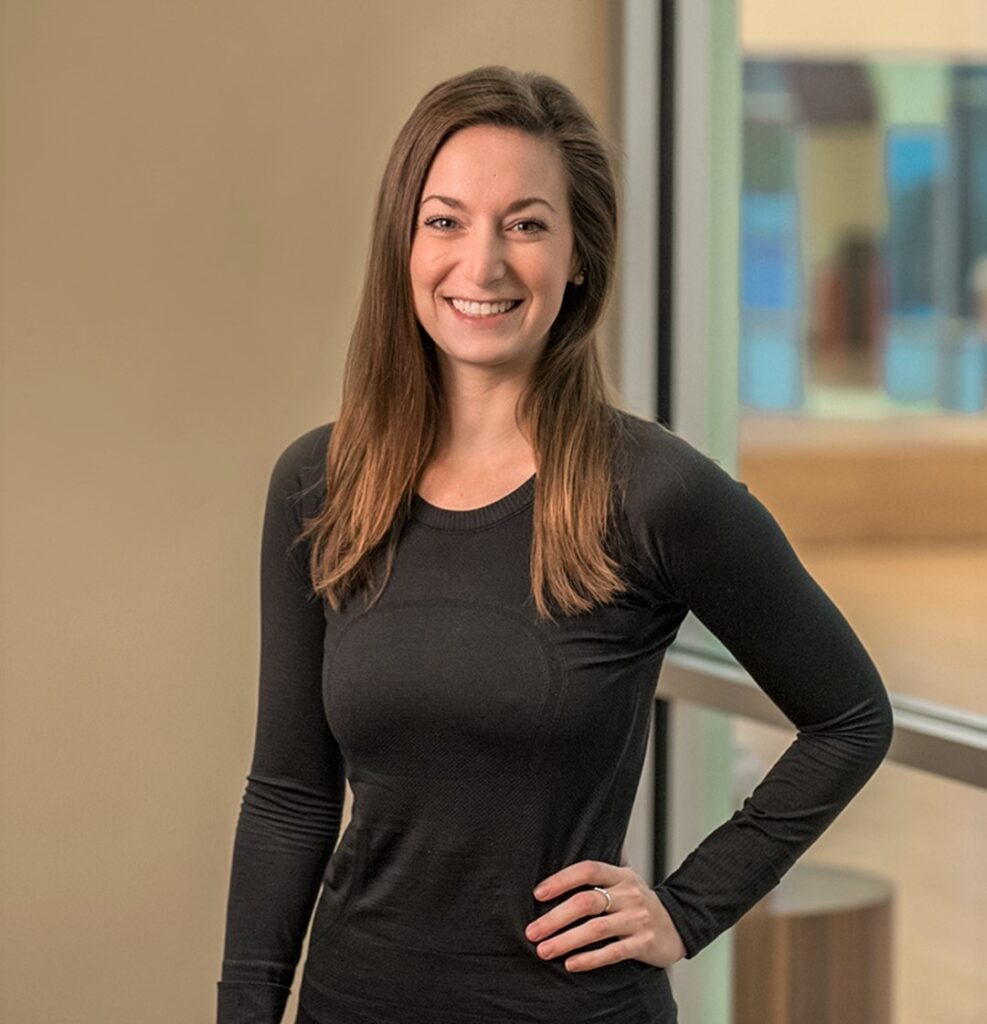 ---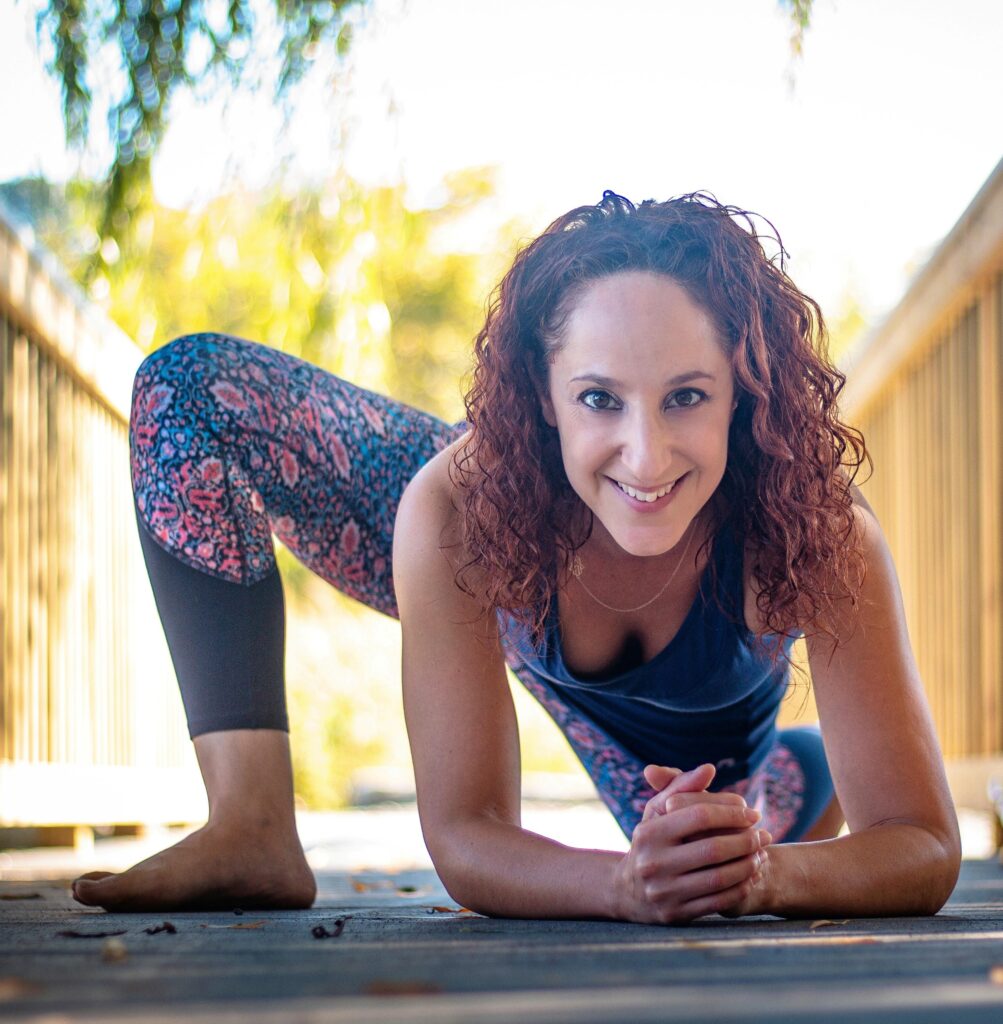 ERIKA RUBIN
Erika brings her wealth of knowledge, outgoing personality and collaborative spirit to the Yoga practice while inspiring others to improve their physical, mental & emotional wellbeing.
She received her 300-hour yoga teacher training certification in 2017, and is trained in Vinyasa Flow, Yin Yoga, Meditation, Restorative Yoga & more.
---
Heidi Garza
Heidi Garza is originally from Monterrey Mexico. In Monterrey, Heidi worked as a choreographer for local TV shows. She is a former; professional soccer team cheerleader, and member of the Coca-Cola dance team. With these companies, Heidi toured around the North of Mexico opening Concerts for national Artists. She also worked for Universal Music as an Artist Choreographer. As a Zumba instructor for 10 years, Heidi has even
choreographed dances for Zumba Inc. DVD's, Zin 43. Some of the songs she has choreographed are Take On Me, Let's Get Loco and Quemando Botas.
She has performed at a Zumba convention as a backup dancer. Her choreographies and classes have taken her to teach Master classes in States like: Indiana, Florida, New York and Texas. Heidi's classes are fun and full of energy. Her class takes you to travel all around the world through the music and dances. Heidi's connection with her students is the most important goal for her. She strives to help students reach their fitness goals and gain confidence through dance with her positive motivation.
---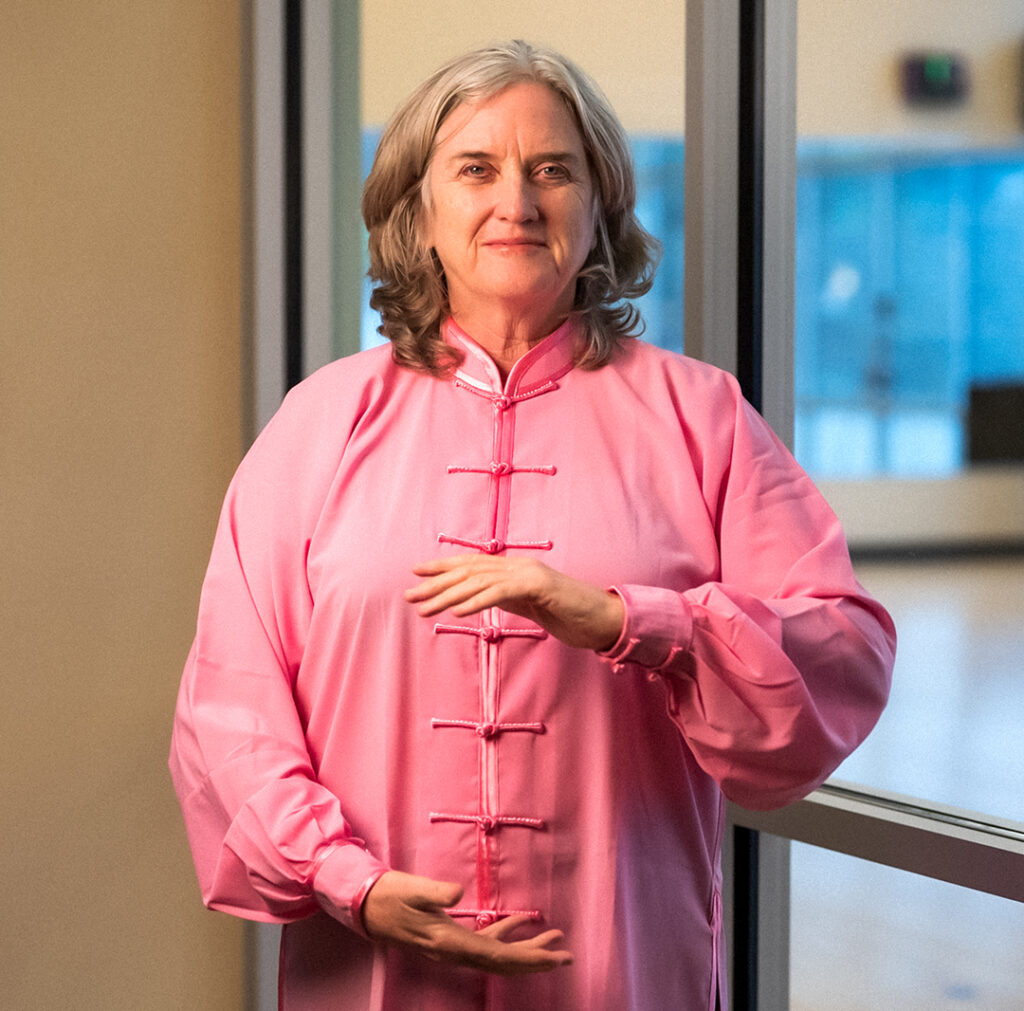 Jamee culbertson
Jamee's earlier education includes study at the Neighborhood Playhouse School of Theatre in NYC and Berklee College of Music. Jamee's past work as a documentary filmmaker won an award for the film "How it All Began, Origins of the Universal Tao System". Along the way Jamee became a Senior Instructor and teacher trainer with the Universal Healing Tao system, (UHT), teaching qigong, ancient meditation techniques and tai chi; the Yang style tai chi short form, long form and sword forms. Jamee's been part of a team of instructors involved with Tai Chi studies with Harvard and Brown Universities. Jamee is also an Internationally Certified Alexander Technique Instructor and teacher-trainer at the Boston Conservatory at Berklee where Tai Chi is a principle activity to explore dynamic integrated movement.
Jamee uniquely synthesizes ancient Taoist practices, Alexander Technique principles and spiritual healing opening the way for deep personal transformation and self empowerment as people learn and experience these self healing techniques. Over the years Jamee has shared her knowledge and experience with numerous institutions in the Boston area. Jamee also has a private practice around the Boston area where private lessons are available in all disciplines. Nowadays, Jamee also holds live and recorded classes online where she can reach people globally.
---
joanne afarian
After a 35-year career in the pharmaceutical and biotech industries, Joanne is living her dream and teaching yoga. She has been practicing yoga for 23 years and has experienced a changing practice change over time. Joanne practiced hot power yoga and Ashtangha yoga for many years, but as she got older, she began listening more to what her body needed so she slowed her practice down. She believes there is a place for all types of yoga, including hot power yoga and Ashtangha practice, but listening to what felt best for her was a priority and this is how she teaches her classes. Joanne encourages folks to always listen and pay attention to how things feel: we are all different and it is not about how flexible we are or if we can put our head to the floor. It's about paying attention to how your body feels in a pose and meeting your practice where it is without judgement and with compassion. She believes that if you can breathe you can practice yoga – there is a pose for everyone.
Joanne is a 500hr Registered Yoga Teacher through Kripalu Yoga Center in Lenox, MA. Kripalu has been training yoga teachers for over 40 years and is the largest training center in North America. Kripalu translates to "compassion" or one who is compassionate. It is with this legacy of compassion that Joanne teaches and guides her classes. All are welcome in her class – from brand new practitioners to experienced yogis – and all body types can join Joanne in a practice of mindfulness, meditation, and learning.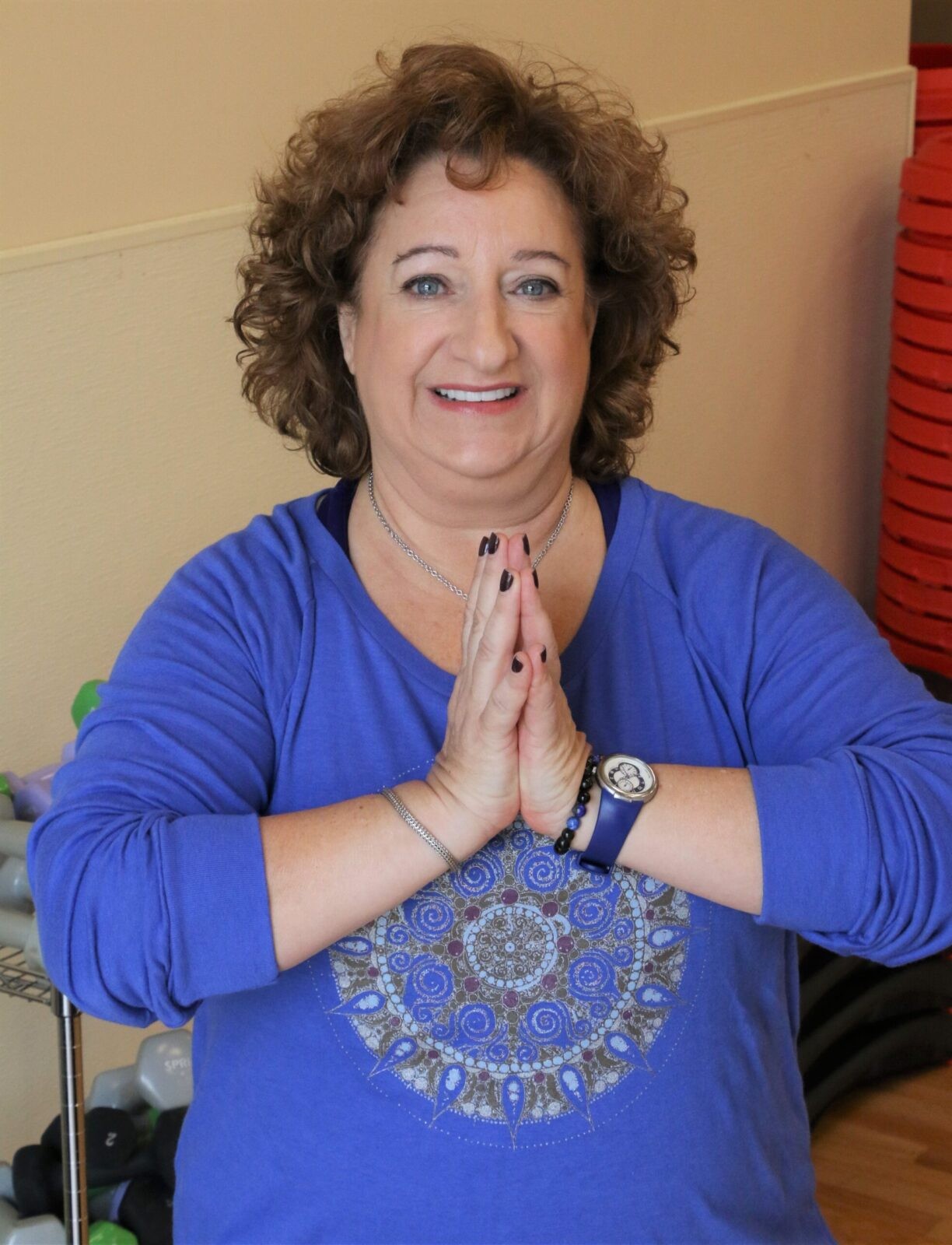 ---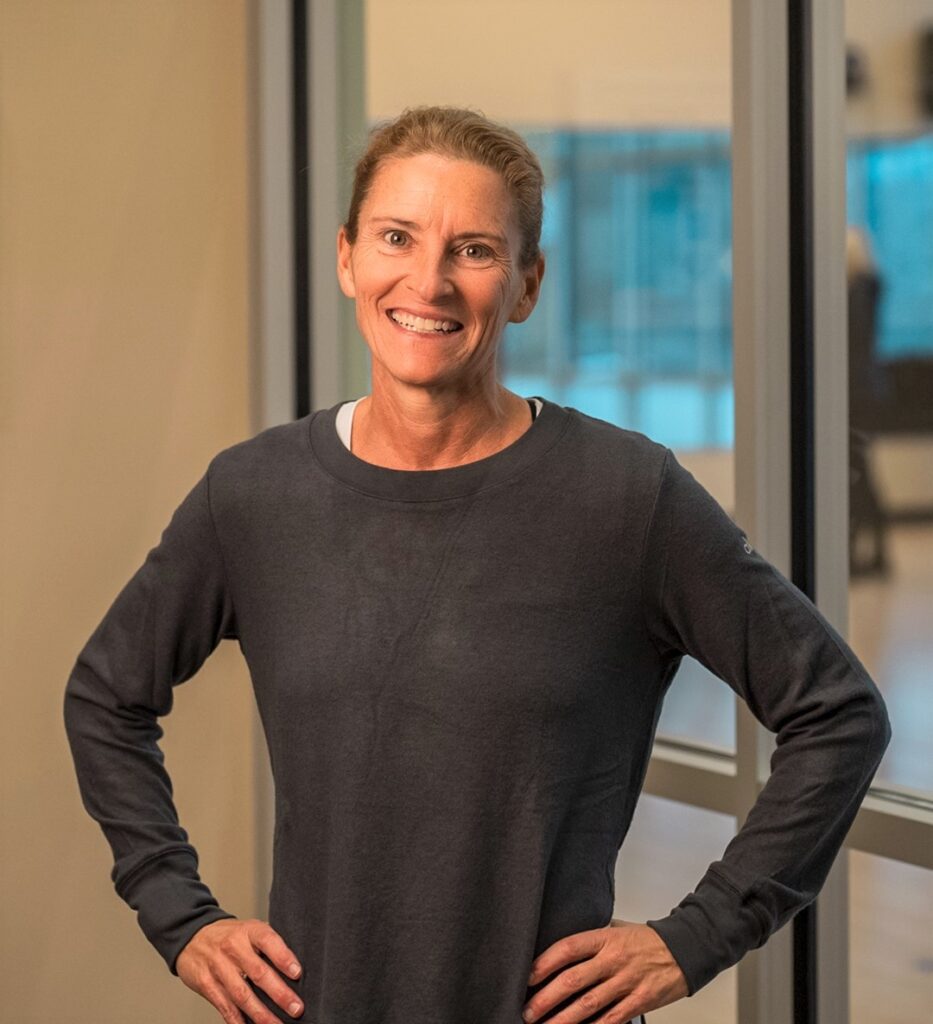 Joanie Kelly
From athlete to coach, student to teacher, crossing the finish line of a marathon, to doing a headstand in yoga, Joanie has always fed off the energy of "do what you love, love what you do". Being able to support other's fitness journeys is an absolute privilege for Joanie. She loves seeing the hesitant look of "what am I doing in a 6am spin class?" to then coming twice a week. Or having a first time yoga student say "I'm not flexible" to finding their breath and moving their bodies into poses they never thought possible. Mornings begin with her daily intention of "GRATITUDE, MOVEMENT & LAUGHTER" and being able to share that in a community makes her day that much better.
---
Julie Montalto
Julie Montalto is a graduate of Boston University Sargent College of Health and Rehabilitation Sciences. After spending several years working in the fields of benefits and education, she took her anatomy and physiology education and applied it to becoming a Certified Personal Trainer in 2000. Having taken her first Les Mills BodyPump class in the mid-nineties, she enthusiastically became an instructor in that program.
She truly values the science behind Les Mills programs and the energy, challenge and FUN that comes with the workouts. She encourages her training clients and class participants to achieve their personal best in each and every workout and class. She hopes to inspire participants to appreciate the challenge of the workout and to especially have a great time during class. Taking her training to the next level, she received a certificate in nutritional counseling and guides people in viewing food as fuel and understanding that calories are their energy, not their enemy. She is also a certified Indoor Cycling instructor.
Julie is thrilled to bring her love of fitness to Waverley Oaks Athletic Club and is inspired by the members' efforts and participation. She is truly honored to be an instructor and is thoroughly enjoying the enthusiasm and passion for fitness that the members have. Her favorite part of the workout is the smiles of the participants as they sweat it out and take their fitness to the next level. Julie has lived in Natick, Massachusetts for over 25 years with her husband, daughter, and beagle.
---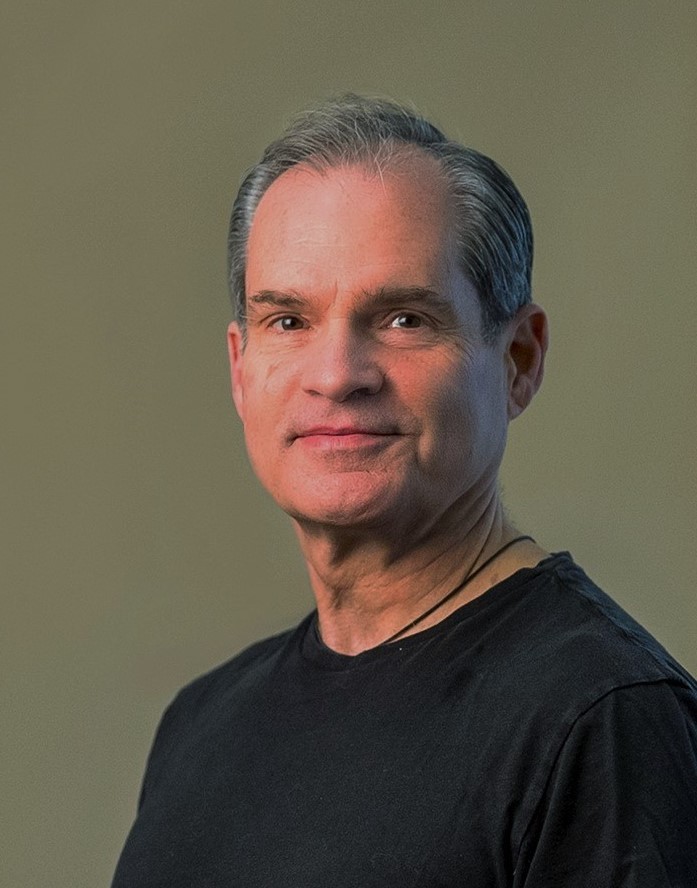 Ken Repp
Ken started his fitness journey in 1985 when he started running as a way to finally quit smoking. At first, running a block seemed like an impossible goal, but soon running became part of his daily life, with training runs of up to 12 miles several times a week and regular 5 Mile and 10K races. He joined Waverly Oaks Athletic Club to add weight training to his routine, but running remained his primary sport.
Alas, twenty years of running took a toll, and after suffering repeated chronic injuries, Ken had to give up running. When his physical therapist recommended spin classes, Ken wasn't convinced…how could a group fitness class replace running? Finally he gathered up enough courage to take that first step into the dark, loud, scary room and was hooked! He became a certified instructor shortly after.
Ken works at Education Development Center in Waltham during the day. He has a BA in Music from the University of Delaware, as well as a Master's in Education from Harvard University. He often travels internationally for work, and says the wildest spin classes he has taken were in Manila, Philippines and Maputo. Ken also sings with Boston Jazz, an a cappella group based in the Boston area.
---
Kim Clements
Kim Clements has worked in the fitness industry for over 30 years as Instructor, Program Director and Studio Owner. During this time, Kim's focus has gravitated more and more towards focusing on woman's fitness … for women of all ages! Her classes emphasize strength, balance and alignment borrowed from her training in Stott Pilates, Vini Yoga, Stretch, Strength Training, and Classical Ballet. Kim believes exercise, in any form, is a way of life, and should be approached in the safest and least-stressful way possible. Humor and fun are a big part of Kim's Zumba classes, … likewise,… focus and control play a big part in her Barre Basics and Body Conditioning classes.
Kim received her classical training at Boston Ballet, and in her spare time, competes around the country as a Ballroom and Latin dancer.
---
Melissa & Sheila MacDonnell (The MAC ATTACK)
Melissa and Sheila love group fitness. That is probably because they come from a family of 10 children and two very active parents. They would often workout together and that is why they love co-teaching cycle classes! Their favorite part of teaching is picking out fun and motivating songs to ride to and creating challenging terrains ranging from fast sprints to heavy climbs. Cycle is a perfect way to get a vigorous cardiovascular workout and great strength training in a low impact way. It allows athletes of all fitness levels to participate in class and get an amazing work out. As sisters and best friends, they always encourage each other to hit their own individual fitness goals, and they love helping others do the same! Melissa and Sheila also have a lot of fun and build great friendships in the process. If you've never tried cycle or their class before – they would love to meet you!
---
Nicole Derosiers
Nicole has been a dancer since she could walk! She found Zumba in 2011 and has not looked back. Since she became licensed in the Latin dance fitness format in 2012, Nicole has found a true passion for exercise and wellness. It ignited her confidence and desire to help others. Now she is licensed to teach a variety of formats, including barre, spin, and Strong Nation, a favorite of hers at the club. While fitness is her passion and side hustle, Nicole is a social media manager with Beth Israel Lahey Health. When she isn't teaching or working, she is bingeing on Netflix shows or trying out new restaurants!
Her fitness motto? "There are two rules to be successful in my class: Sweat and Smile!"
---
Pia Lalli
Pia has been in the fitness industry for over 20 years and she won't stop until she's in a retirement home and by then, she will probably still be teaching chair aerobics or line dancing. Some of her career highlights are being an IDEA presenter at the National Fitness Conference in Las Vegas, choreographing a flash mob in Florida, and being in a few videos with Denise Austin and Tamilee Webb. Her fitness career has given her the opportunity to be a sports model for Reebok, Cybex, and Rockport. She even danced for Mikhail Gorbachov with her dance company, The Hip Hop Fun Shop, for a special leadership conference.
Pia started working at Waverley Oaks in 2012 and she has never felt more excited to go to work than she does now. It really is a community here and the members are a second family to Pia.
---
Sandra Greenberg
Sandra calls Pilates a FUNCTIONAL FITNESS program. Over time it has expanded from a basic concept of enhancing core muscles into a complete low impact workout. This will improve both the body and mind.
During the past twelve years of teaching, Sandra has expanded her training skills to include the latest techniques including Barre and other Pilates equipment, all of which she is certified to work with. Her workouts are all about precise and controlled movements while maintaining proper alignment. Sandra's low-impact approach has been proven to sculpt strong, lean bodies, improve muscular imbalance, flexibility and posture, as well as help release tension. What more can you ask for? Plus, your body will thank you.
---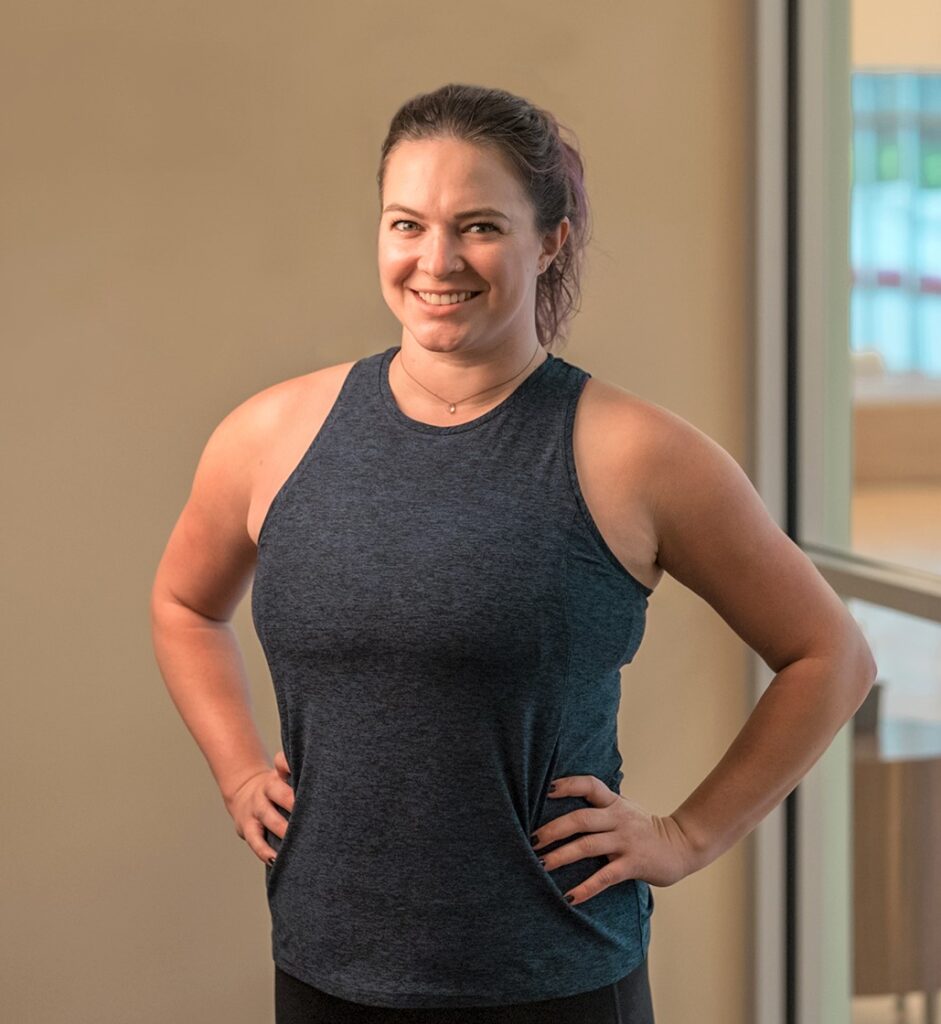 Shannon brown
Shannon grew up dancing competitively and riding her bike everywhere she went. She fell in love with group fitness, yoga, and cycling in college and spent the summer after graduation biking from Rhode Island to California. Despite her degree in engineering, Shannon has a passion for connecting with people through movement, music, and good vibes. She is a certified indoor cycling, yoga, Zumba, and group fitness instructor with over a decade of combined experience teaching at a variety of different studios and gyms. She always strives to find balance in everything in life, especially her fitness routine and offerings. You can almost always find Shannon either singing, dancing, or both while moving throughout her day.
---
Sinceree Clarke-Diego
Sinceree has been working in the fitness industry for almost 10 years both as a group exercise instructor as well as a personal trainer. She holds an Associate's Degree in Exercise Science from Quincy College and is a Certified Personal Trainer through the National Council on Strength and Fitness (NCSF). She also holds her Group Fitness Certification through the Athletics and Fitness Association of America (AFAA).
Sinceree enjoys working with all ages and fitness levels but particularly enjoys working with those looking to lose weight, improve strength/flexibility/balance, pre and post-natal women as well as those conditioning for basketball, soccer, volleyball, tennis and obstacle course racing. In her free time Sinceree enjoys doing all things life has to offer with family and friends from sky diving to reading a book on the beach. Quite simply, Sinceree looks at each day as a chance to live life to the fullest.
---
Teri Muller
Teri's journey in the fitness world began many years ago during her college years. She was captain of the dance team – think Celtics dancers, but with cassette tapes for music, vinyl knee high boots and red-hot pants! During this time Teri also joined her first health club and before she knew it, she was working there teaching classes and selling memberships.
Zoom ahead to today and while a lot has changed, her love for leading classes has never changed. She is a Fitness Professional with certifications ranging from Pilates to PiYO, Zumba to Body Pump, and Personal Training to Specialization in Corrective Exercise. The industry is always growing, and she is a dedicated, lifelong student. Skiing, biking, swimming, golf, hiking, dancing, and an award-winning actress, these are some of Teri's passions. However, teaching group exercise remains at the center. She loves encouraging a new member, helping them feel a part of the group and providing the guidance to help them feel successful and wanting to come back. Teri also love the camaraderie of teaching to a member for many years, knowing they keep coming because the class is fun, packed with variety and continual physical challenges. Having great music, a warm smile and being just a little bit silly are Teri's trademarks.
---
Tina McCourt
Fun-loving, pink-haired children's theater teacher who began practicing yoga sporadically in 2012 in hopes to alleviate low back pain. She did not fully commit to the practice until 2016 after having a powerful emotional experience in pigeon pose on her living room floor. In that moment, she realized that something deeper was happening in these physical shapes, and she couldn't get enough of it. Inspired by her own personal growth and discovery, she completed her 200-hr certification through MANTRA Yoga in Danvers, Massachusetts under Marlena Bruno in 2018.
Her hope as a teacher is to not only help others to manage physical, mental, and emotional stress, but to help people experience the profound connection between all three. She is also committed to holding a space where all walks of life, levels of ability, genders, races, and ages feel both welcomed and supported. Her teaching style is silly, playful, but also committed to breaching the gap between the poses and the reason behind them. When she's between cracking bad jokes, Tina is providing explanations with simple language to help her students find a deeper understanding of the practice, and help beginners feel invited into the community. When she's not on her mat, she's dancing, singing, playing ukulele, swimming or hiking – always with the biggest smile on her face!
---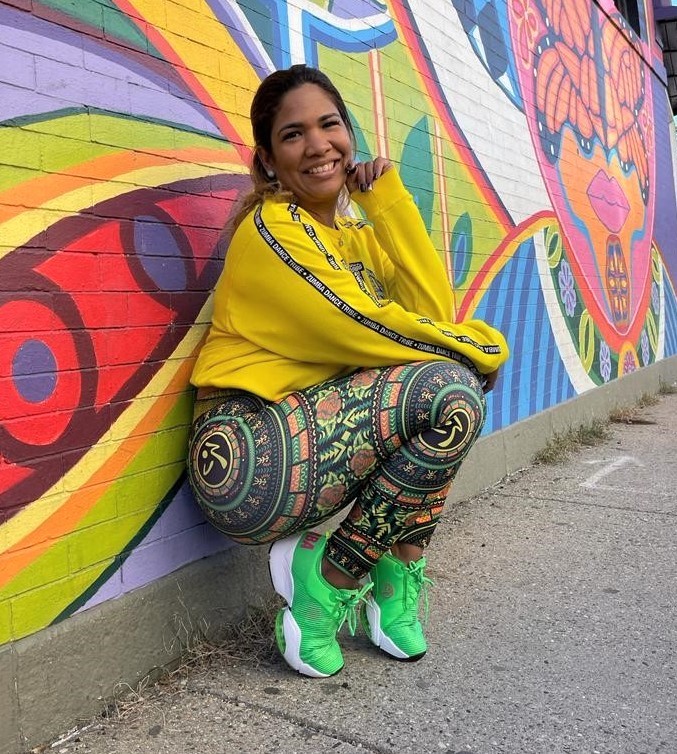 Vielka Fuentes
Vielka is originally from Dominican Republic. She started at Waverley Oaks as a substitute Zumba Instructor in 2017, and shortly thereafter took on a regular class. She is an upbeat and positive person, and her class reflects her personality. What members enjoy most about her style of teaching is her selection of Latin music, and the contagious moves and energy in every class. She puts in a lot of time and effort preparing for each class with a new playlist and choreography, and every Sunday she hosts a real Zumba party that boosts our members' energy for the rest of the week. Vielka also teaches TABATA every Friday, where you can challenge yourself, get in great shape and feel awesome. Vielka loves interacting with members and the beautiful connection that fulfills her soul and spirit while she does what she loves most – Teaching.
---