Good nutrition is the foundation of a healthy lifestyle, sports performance, and disease prevention and treatment. In fact, nutrition therapy has been recognized as an effective, natural, and non-invasive approach to managing many health conditions.
Are you ready to change your eating habits for optimal health but need help figuring out how to make it happen? Do you need support and accountability to stick with your new eating habits?
Working with a registered dietitian can help you set realistic goals and create an action plan to get you started off on the right foot while providing you with guidance along the way.
Rather than driving yourself crazy sifting through all the nutrition misinformation out there or starting yet another diet with the hopes you'll finally get the results you're looking for, work with a registered dietitian to come up with a plan that works for you. We work with both members & non-members to help you improve your health and reach your goals. Click here to meet our Registered Dietitians.
---
Insurance Coverage
The benefit to working with a Registered Dietitian for your nutrition services is that medical insurance plans will cover most, if not all, of the costs associated with your appointments. The process is simple, and we take care of all the logistics to find out what you qualify for even before your first visit.
Health Insurance Providers We Accept: Blue Cross Blue Shield, Harvard Pilgrim, Tufts Health Plan, Aetna, United, Mass General Brigham Health Plan and Cigna
If you do not see your insurance plan listed, don't fret. Other insurance plans do provide coverage. Let us know what plan you have, and we will find out if you have coverage or not.
To get more information or find out if your medical insurance plan will cover the fees for nutrition services, you can fill out the form at the bottom of this page, call 781-786-6079 or email nutrition@waverleyoaks.com.
Click here for more information about your right to a Good Faith Estimate.
---
Remote Nutrition Services
Our wonderful team of Registered Dietitians, Janyce and Jessica, offer telehealth services – which means you can meet virtually from the comfort of your home or anywhere!
Appointments via telehealth work on cell phone, tablet, computer/laptop and are HIPPA compliant. Services will be billed to your health insurance provider, like a standard visit to our office. E-mail nutrition@waverleyoaks.com to learn more.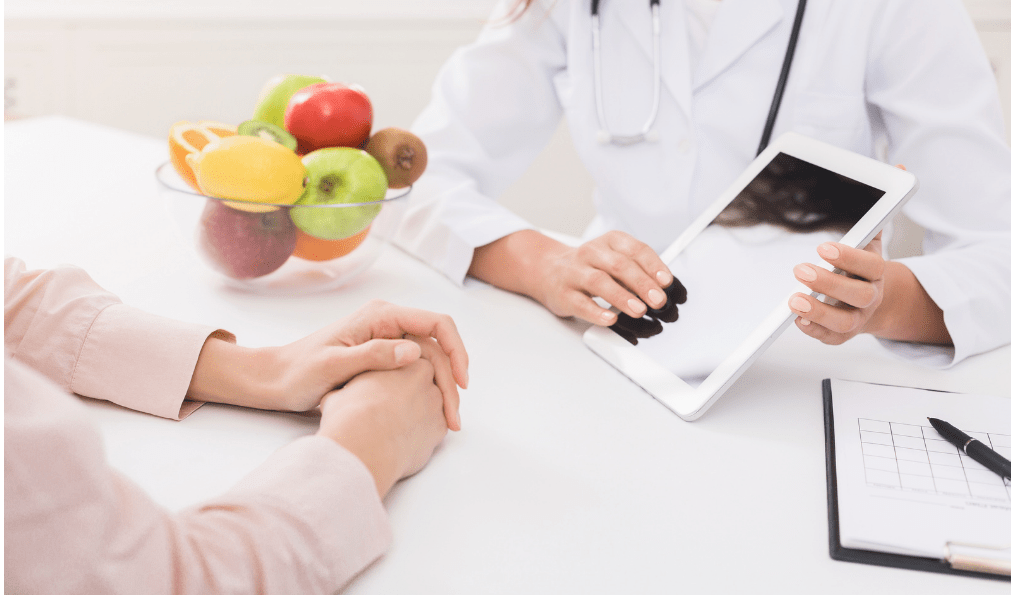 Contact Our Nutrition Department
---
THE LATEST FROM THE WAVERLEY OAKS BLOG