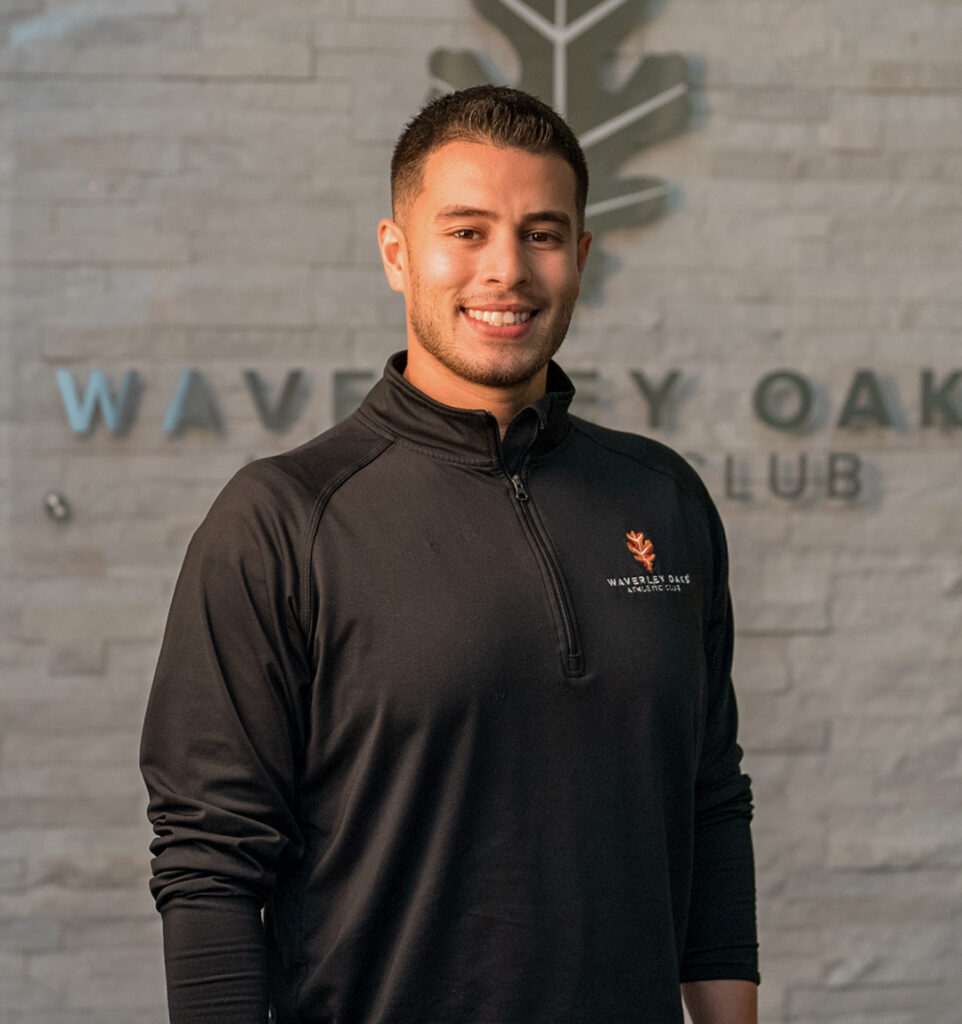 BRIAN MONROY – Membership Representative
Growing up just 20 miles west of Boston, Brian had a love for sports. He wrestled and played football at Framingham High School, and after he graduated in 2013, he attended Bridgewater State University where he worked on campus at Thornburg Fitness Center as a Member Services Assistant and Fitness Center Supervisor. Throughout his 4 years at BSU, he built solid relationships with students, faculty, staff, and alumni before graduating in 2017 with a Bachelor of Science in Exercise Science. During the summer of 2016, he interned at Athletic Republic as a Sports Performance Coach in Norwood, MA where he tested, taught, and trained hundreds of individuals and helped them improve on athletic performance.
Prior to Waverley Oaks Athletic Club, Brian spent 10 great years working in a variety of positions at Weston Golf Club in Weston, MA before making the move to the Club in 2020. His experience at Waverley Oaks has been nothing short of amazing. Within his role, he has the opportunity to connect with former, current and future members, listen to their stories, and help them become a better version of themselves while at the same time building a great community.