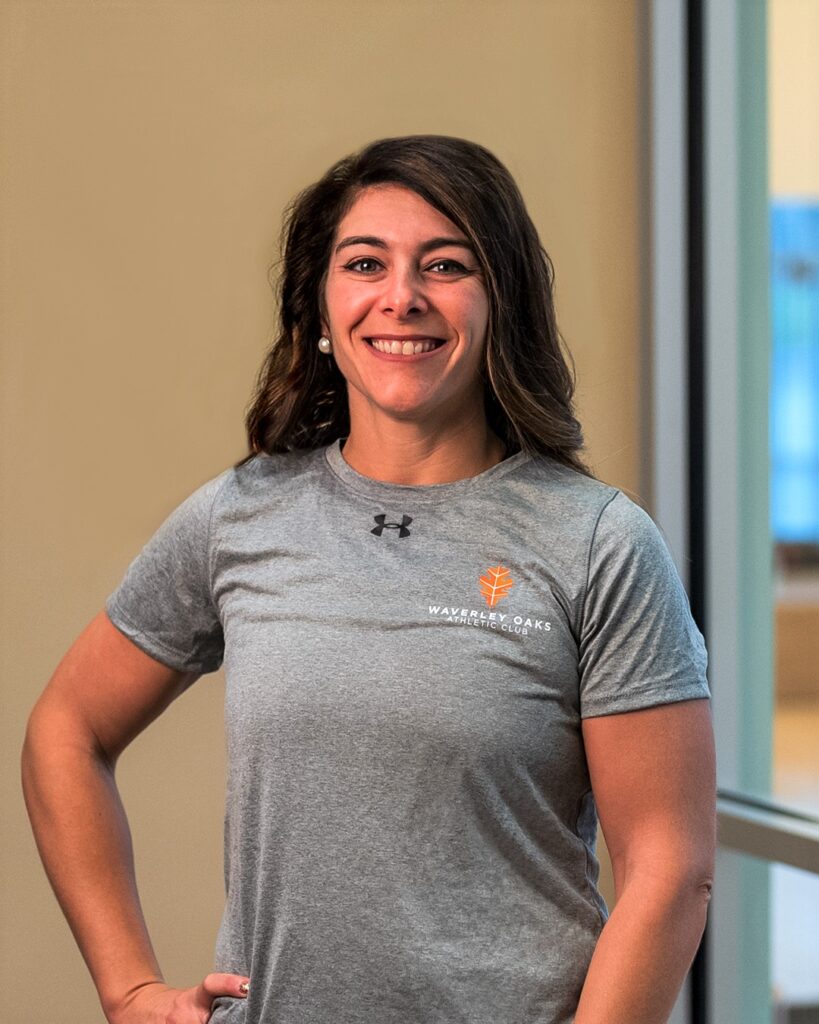 CARISSA PRUE
Certification: National Academy of Sports Medicine (NASM)
Carissa Prue has been involved in the fitness industry since 2015. She is certified in Les Mills Step and Bodypump which is where she began her fitness coaching journey prior to becoming a Certified Personal Trainer. She currently teaches Bodypump and MX4 classes at Waverley Oaks in addition to her work as a Trainer.
Carissa loves people and building long term relationships based on support, motivation, and dedication to her clients. She enjoys working with all ages and fitness levels and really enjoys working with runners and golfers.
Her favorite exercise is running outdoors. The ability to simply put on a pair of shoes anywhere and get some fresh air and exercise at the same time cannot be beat. Plus, you get to see things that you may never have gotten to see otherwise. In her free time, Carissa enjoys spending time with family and friends, golfing, going to the beach, watching football and training for marathons.
Philosophy on Training: Fitness should be FUN! We ALL struggle to figure out what workout will keep us going back to the gym. Carissa's goal is to help her clients truly fall in love with fitness in the way that works for them and feel the best that they can both physically AND mentally. Once the new (or renewed) passion for regular exercise has been identified, Carissa works with her clients to find a safe, effective, and FUN pathway to help her clients' reach their goals. She firmly believes that with dedication, patience, and hard work ANYTHING is achievable. For more information or to schedule an appointment email: carissap@waverleyoaks.com.
TESTIMONIALS
"Carissa is a wonderful trainer and goes above and beyond. She sends me personalized plans for when I'm on my own and makes thoughtful lessons and circuits. She is very encouraging and supportive of my goals." – Ben, Member Since 2022
---
"Carissa is the perfect fit for me with her friendly, positive manner and sincere interest in helping me reach my goals. She very knowledgeable and I'm even more motivated for the weekly personal trainings and excited to see gains my overall fitness in the weeks ahead!" – Kathleen, Member Since 2020