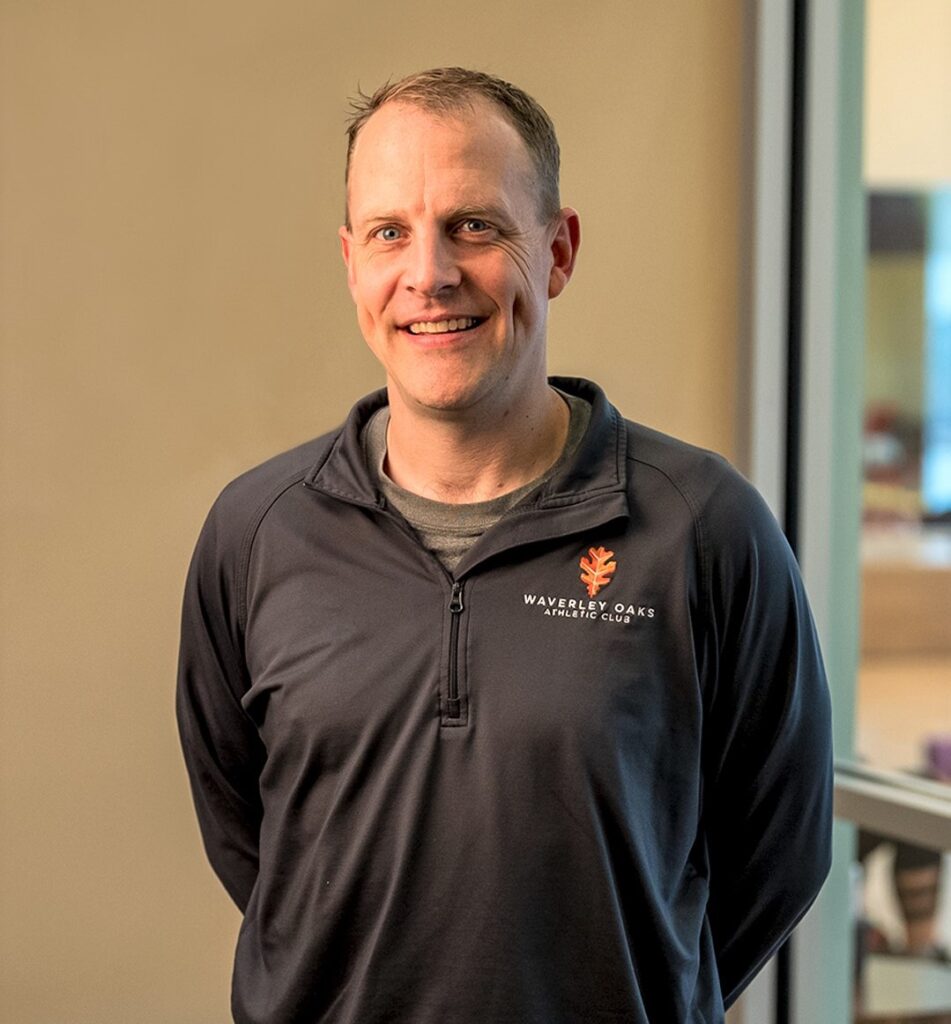 JON MACK – FITNESS DIRECTOR
Certifications: BS in Exercise Science, ACSM, TRX and FMS
Jon brings nearly 25 years of experience in the fitness industry to both the club and corporate fitness settings. He believes that anyone regardless of age, level of fitness, healthy or with limitations can benefit both physically AND mentally from regular physical activity. Jon is a proponent that any type of movement can be beneficial, but the key is to find out what is safe, effective and enjoyable for each respective person.
From new exercisers to those who have been exercising for years and everyone in between, Jon is confident that his TEAM can provide the support and guidance to help everyone improve their overall health and quality of life.
---
JON'S PHILOSOPHY ON TRAINING
"No two people have the exact same body so its paramount that before any exercise is prescribed, prospective personal training participants go through our comprehensive movement evaluation first so we can gain critical information that will help us create focused programming that is unique to your wants and needs. Many times, people come to us with goals of what they want but they often do not know what their body truly needs. This is where working with one of our trainers can really help you get the most out of your exercise routine."
"What we do is very similar to what a financial adviser would do for you for your financial wealth except we do it for your health wealth. We look at where you are now, where you want to be later in life and what things you need to be thinking about as you age so we can all hopefully not only live long, but function optimally and enjoy every aspect of our lives as much as possible. Our Fitness Professionals are here to support each of you in your wellness journeys however we can."
---
There is no one program that works for everyone. The TEAM at Waverley Oaks consists of passionate and educated Fitness Professionals that use scientific, research-based assessments and programming to help you reach your goals but also identify and address any areas of imbalance or dysfunction that may be limiting performance, sabotaging goals or causing injury. For more information or to schedule an appointment with a Fitness Professional, e-mail jonm@waverleyoaks.com.